Green Getaways adjacent to Indian Metropolitans
Green Getaways adjacent to Indian Metropolitan
The regular humdrums of city life deems it necessary to have a serene and peaceful getaway and what better than planning for a lush green spot adjacent to your city.  Metros, where seeing greenery has become one long lost dream of locals, life often becomes motionless and comes to a pause. As much as we need to work, we also need to treat ourselves with ecstatic joy of being surrounded by green expanse that is eye soothing.  India brims with plentiful destinations swarmed with rich foliage & forestry. Written below, are 5 green destinations that you must visit these summers. Have a look.
Pithoragarh, Uttrakhand
You can never go wrong with the mountains. They are probably the most sought after travel joints to escape from eternal chaos of metros. Pithoragrah, in that sense, may have been a less talked about, but doesn't disappoint you when it comes to experiencing richest bulk of great flora & fauna. Covered with snow for most part of the year, Pithoragarh can easily be traveled by road at an overnight journey of 8-9 hours from Delhi. The sieved sunshine coming through the roofs of thick alpine forests transports you to a serene land dripping in tranquility.
Malshej Ghat, Mumbai
The opulent green valleys and striking waterfalls accentuates the picturesque splendor of Malshej. It is also identified as an apt place for trekking for youngsters. Monsoons are the best time to visit Malshej ghat with rains upturning the green environs a notch higher. A paradise for nature lovers, this place located at a driving distance of 2 hours by road and a Self-drive car rental is the best choice to reach this gem hurled at Mumbai's countryside.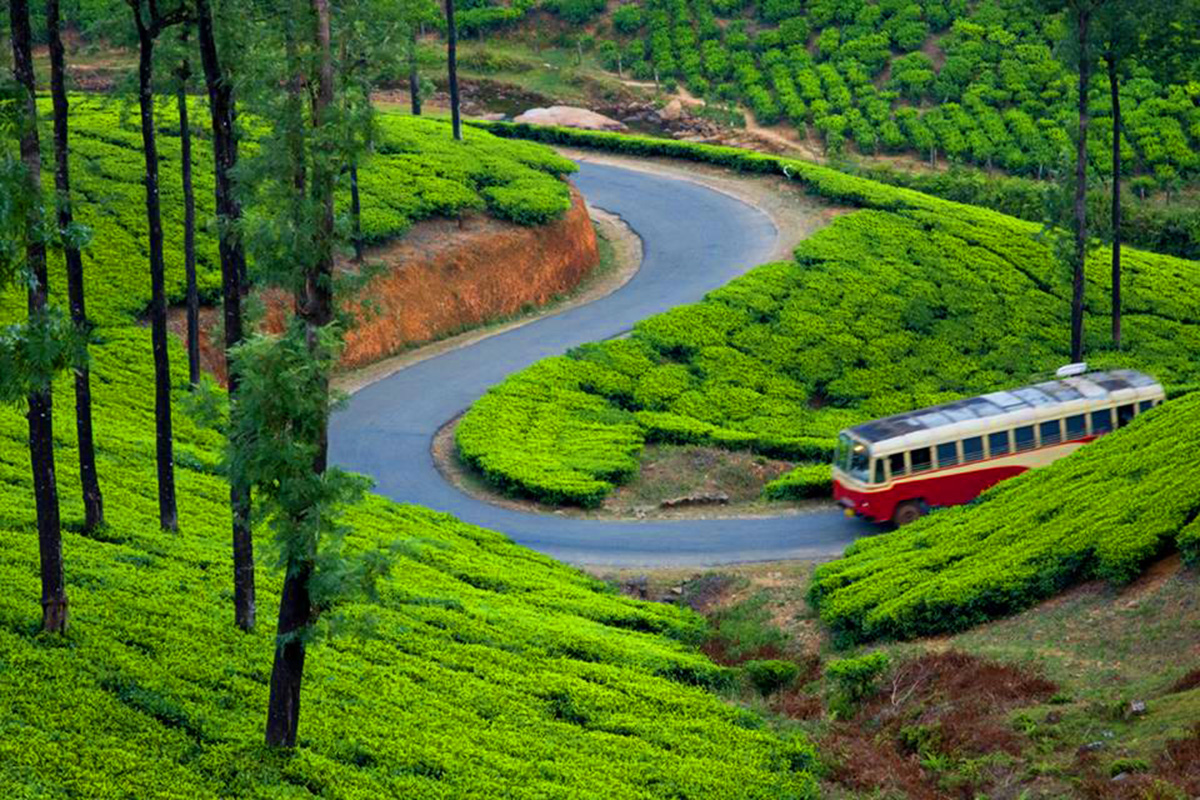 Munnar, Kerala
The place will not cease to surprise you every time you visit here. Having been highly commercialized, the place has still been able to keep its natural equanimity intact. The tea plantations sprawled over acres of land bathes the vicinity in absolute green verdure. 'Neelkurunji' is a rare breed of flora found in this region and is unique to Munnar. The calmness bequeathed by the huge grasslands and forestry is a marvelous creation of GOD bestowed to mankind. It is conveniently located near Chennai and easily accessible by road.
Balmuri & Edmuri Falls
A heaven like feeling emerges when you visit this place. The alchemy formed by the waterfalls and the green vastness is an absolute delight for nature lovers. Balmuri & Edmuri Falls are situated around 136 kms from Bengaluru. It is touted to be an ideal picnic spot for families but serves equally well for newlywed couples. The vast green fields make an appropriate ground to be walked over for hours while admiring the nature's exquisiteness at its best.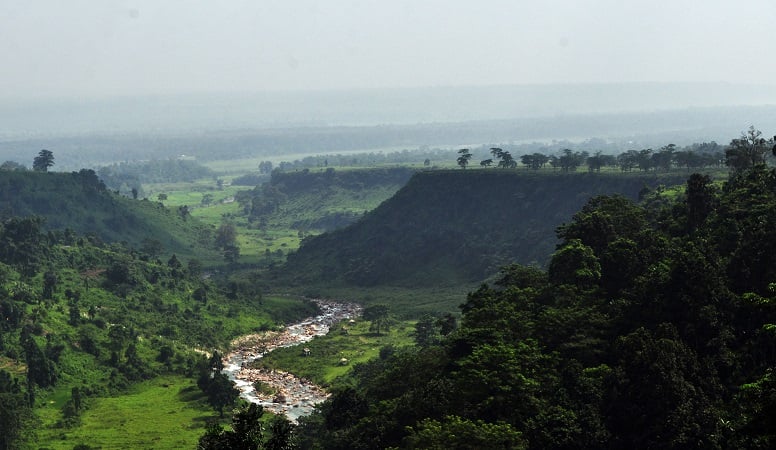 Samsing. Kolkata
A spot almost hidden away from ever bustling town of Kolkata. Samsing remained undiscovered on the Indian map for the longest time. A phenomenal settlement in Northern Bengal, inhibited by lush green orange orchards and tea gardens. The extremely green horizons of the rural setting, is sure, a glee to the nature lovers. It is well connected by Siliguri and is preferably travelled by road.
The list can go on and on, when it comes to jotting down natural scenic spots in India. Surrounded by the Himalayas in North and the Seas in South, a traveller would find exceptional beauty threaded along every nook and corner of our country. If you know any such hidden gems emitting greenery, please write in the comment box below.